Academic Freedom. Does it still matter?
Academic Freedom. Does it still matter?
Conference held at Villa Decius on October 19-20, 2017.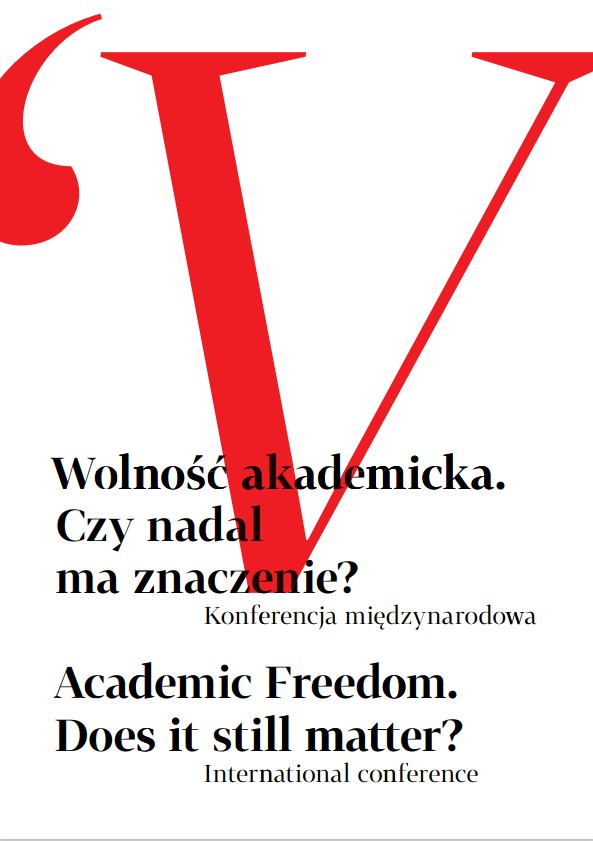 We dedicate this event to Prof. Felix Kaputu from the Democratic Republic of Congo, 10 years in exile and recently hosted by the Villa Decius Association, and to the Scholars at Risk Network members, and especially Polish universities who protect scholars and promote the freedom to think, question and share ideas.
The foundation for academic freedom was laid by the medieval European universities. Protected by papal bulls and royal charters, the universities became legally self-governing institutions with the freedom to organize their work and establish standards for teachers and students. Yet, this institutional independence and freedom to teach, study, and pursue knowledge have not always been welcome, and over centuries both universities and academics have frequently been the subject of public pressure and criticism.
The modern concept of academic freedom has two meanings. First, based on a separation of powers, means the right of an institution to develop its own academic mission and priorities, to manage its own curriculum and academic affairs in an autonomic way. The second refers to the freedom of academics to teach also
on controversial subjects without fear of reprisal.
Academic freedom should be allowed to flourish because our future relies on the progress of thought, science
and technology, and deep knowledge of societal challenges is of the utmost importance for the development of policy measures and for the well-being of any country and community. If academic discourse is muzzled by limiting free expression and by persecuting scientists, our entire future is at stake.
'Vemos, ouvimos e lemos. Não podemos ignorar' [We see, we hear, and we read. We cannot ignore]' sang
Sophia de Mello Breyner during the struggles for freedom in Portugal. Her words might become a motto
for Scholars at Risk, an international network of academic institutions and individuals whose mission
is to protect persecuted scholars and promote academic freedom.