Villa Decius, hosted, on the 26th of October 2023, its 20th edition of the Sérgio Vieira de Mello Award, UN High Commissioner for Human Rights, at a gala ceremony in Krakow.
More than a dozen candidates were considered for the award this year. Among the nominees were individuals and organizations from different parts of the world working for peace, human rights, and the dialogue of religions and cultures. Representatives of the President of the Republic of Poland, the Ambassador of the Federative Republic of Brazil, the Ambassador of the Kingdom of Sweden in Poland, the UN High Commissioner for Refugees, the Ministries of Foreign Affairs, the Ombudsman for Civil Rights, the Mayor of the City of Cracow, the Consul General of the United States in Cracow, the ZNAK Publishing House, the Founders and Initiators of the Award, and the Chairman of the Board and Director of the Villa Decius Association took part in the work of the Chapter.
The Chapter's decision results in the awarding of the 2023 Polish Sérgio Vieira de Mello Award to:
– FOR THE "PERSON" CATEGORY:
MARCIN ZYLA 
"Marcin Zyla's reports, articles, lectures, broadcasts, and presentations are all centred around human rights, humanitarian aid, and the current state of Europe. Their continual appeal for the dignity and respect that everyone deserves, not just those in Europe, is unrelenting. They all share a sense of solidarity with others from culturally diverse societies, countries, and continents. Marcin's articles accuse European institutions and countries of being inactive, allowing lawlessness at sea, and violating human rights and the Geneva Convention, including pushbacks on refugees. He cautions against our greatest common adversary: indifference in the face of tragedy and death, and serves as a reminder of universal values, our shared humanity, and the imperative to assist those in need." – stated in her laudation Danuta Glondys, co-initiator of the Award and former director of the Villa Decius Association.
– FOR THE "NGO" CATEGORY:
FAMILIAS UNIDAS POR NUESTROS DESAPARECIDOS EN JALISCO (FUNDEJ)
FUNDEJ and the individuals who make up this organisation are symbols of indomitable resistance. In response to the repression that saw hundreds of young people disappear at the hands of civilian officials of the state, these courageous women not only transcended violence and intimidation, but also became tireless defenders of justice. FUNDEJ's work helps move the world step by step towards a place of peace and human rights. It builds a sense of unity, empathy and strength, and this is the basis of any community, which we all need so much. Women are changing the world and FUNDEJ is a prime example of this."-emphasised in her laudation Nina Gabryś, Plenipotentiary of the Mayor of the City of Cracow for Equality Policy.
– FOR THE "HONORARY AWARD" CATEGORY:
ANDRZEJ POCZOBUT
"I have no hesitation in calling Andrzej Poczobut's attitude heroic. He was given the opportunity to regain his freedom from prison in return for asking the dictator for clemency but declined it on three occasions. He made an enormous sacrifice for this, as he stated in a letter to his wife Oksana: We do not choose the times in which to live, but we choose how to live in these times. I would like to express my gratitude to the Chapter of the Sergio Vieira de Mello Prize for awarding an honorary prize to Mr. Andrzej Poczobut. This decision is not only an appreciation of the stance, sacrifices and activities of Andrzej Poczobut, but also of all those who are prisoners of the Lukashenko regime. By doing this, we convey a strong message that we remember them. The world is keeping them in mind. Our aspiration is for Mr. Andrzej Poczobut, the regime's detainees, and the entire Belarusian community to thrive in a country that is both free and democratic in the future." – Pawel Radomski, Director of the UN and Human Rights Department from the Polish Ministry of Foreign Affairs, declared in a laudation.
The winners were presented with a statuette by Andrzej Renes, a commemorative diploma, and a financial award funded by our Sponsor ZUE Group.
Honorary patronage of the Polish Prize of Sérgio Vieira de Mello, UN High Commissioner for Human Rights was carried out by:
AMBASSADOR OF THE FEDERATIVE REPUBLIC OF BRAZIL TO POLAND
AMBASSADOR OF THE KINGDOM OF SWEDEN IN POLAND 
UNITED NATIONS HIGH COMMISSIONER FOR REFUGEES
Laureate in THE "PERSON" CATEGORY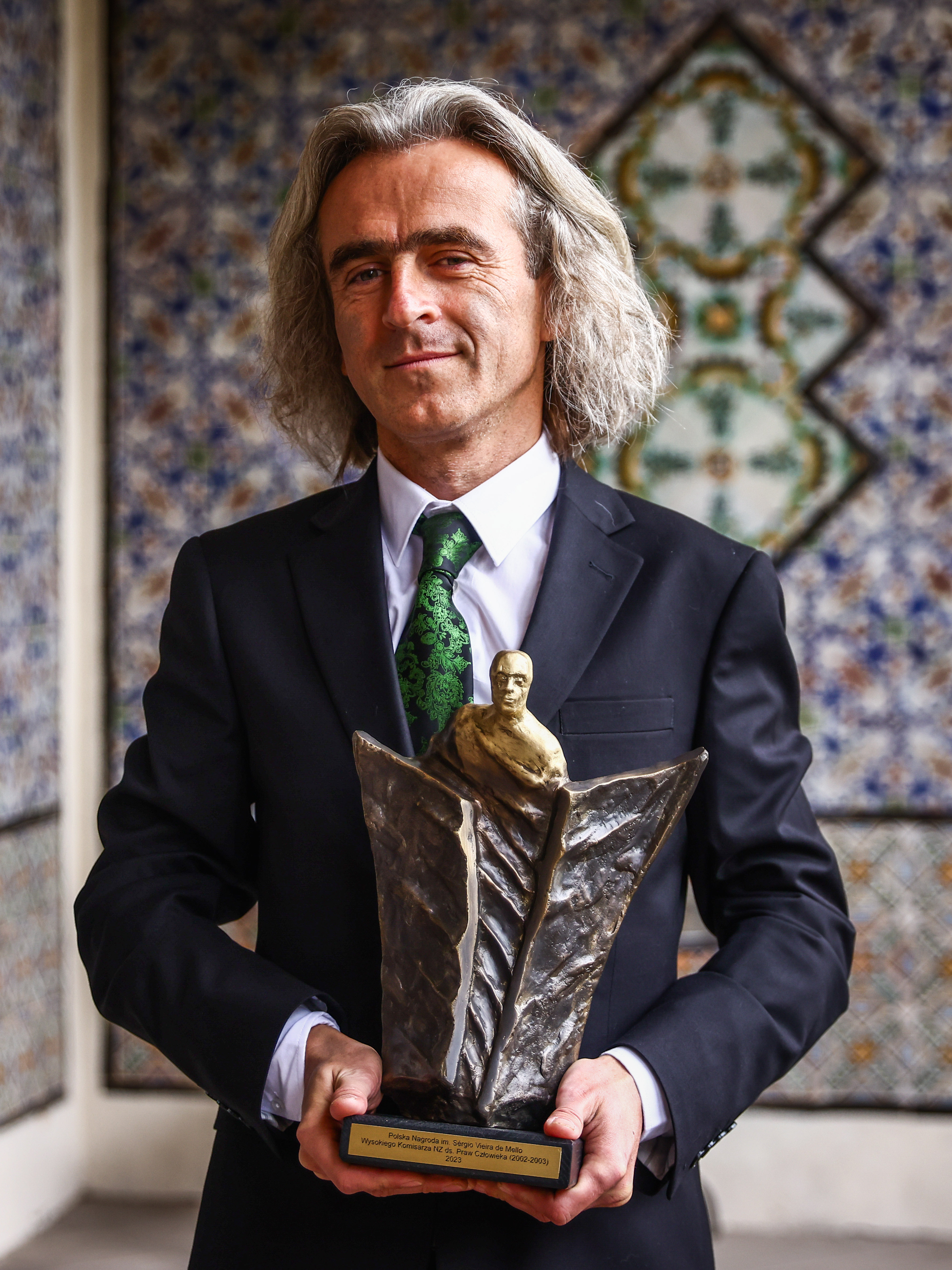 MARCIN ŻYŁA is a journalist, reporter, and columnist. From 2016 to 2023, he served as the deputy editor-in-chief of Tygodnik Powszechny. He has primarily covered multiculturalism, humanitarian issues, and development issues since the beginning of the European migration crisis in 2014. His flair allows him to draw a map of contemporary migration. Using a broad perspective to present recent events, he evokes specific human stories and dramas, believing that this is the only way to show the truth about this phenomenon and the misfortune that affects so many people. During his work abroad in former Yugoslavia, he witnessed the post-war identity transition and the journey to independence of Kosovo. Much of his correspondence and analysis concerns the humanitarian situation in Europe itself and in the Middle East. Reports from Uganda, Ghana, Lebanon, Lampedusa, the Balkans, and Germany have been published in the press and he has also given commentary and interviews to Polish and Western migration scholars. He has been involved in lecturing and moderating lectures and conferences about human rights and has interviewed numerous European intellectuals.
He is also involved in working with international organizations and individuals who provide aid to refugees, such as Doctors Without Borders, Giusi Nicolini, the mayor of Lampedusa, and other organizers of rescue expeditions in the Mediterranean and humanitarian missions in Ukraine (Polish Medical Mission).
Laureate in THE "NON-GOVERNMENTAL ORGANIZATION" CATEGORY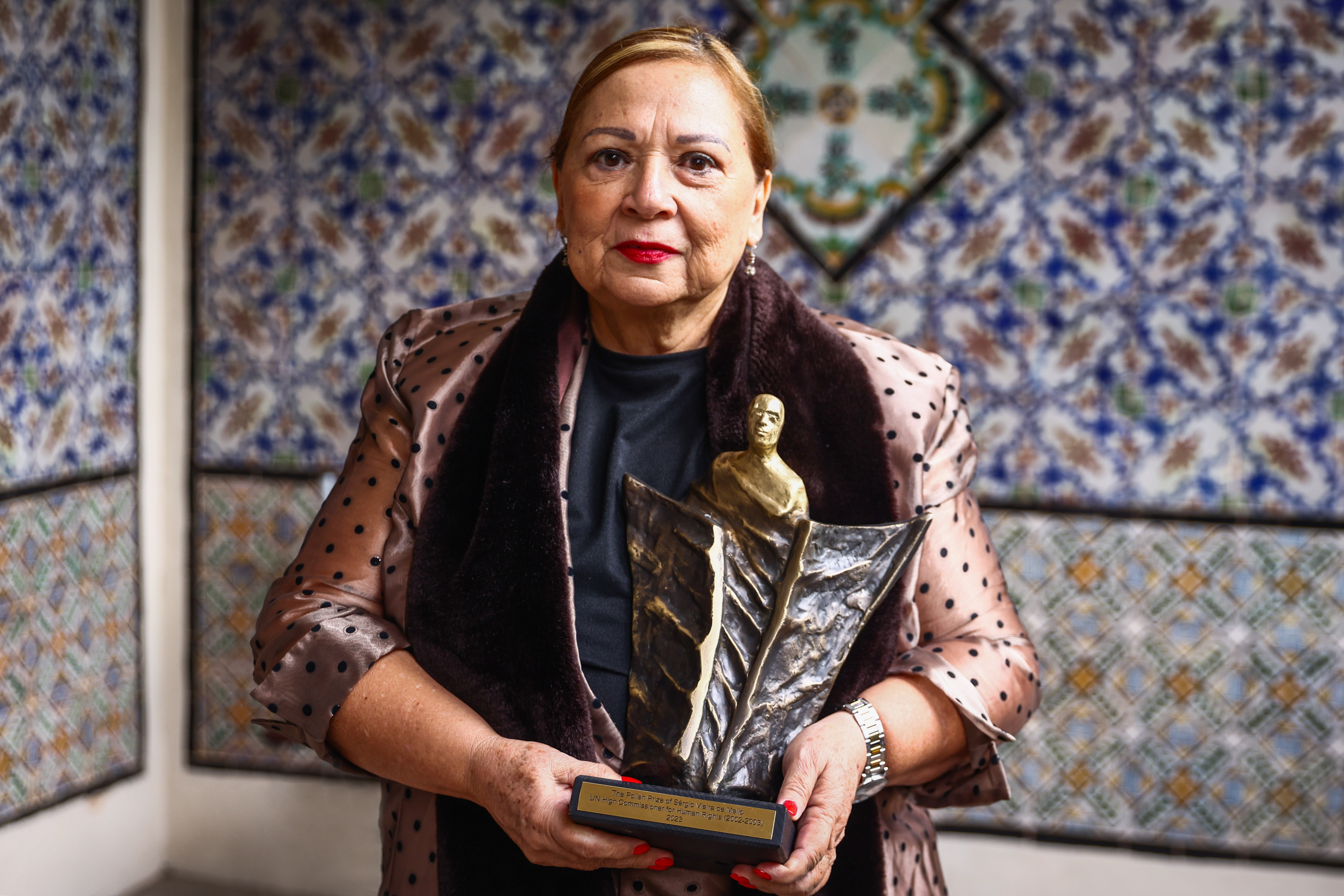 FAMILIAS UNIDAS POR NUESTROS DESAPARECIDOS EN JALISCO (FUNDEJ) – the organization brings together the families of missing persons in Mexico and assists them in finding their loved ones, in addition to providing assistance with legal and government procedures, mental health support and sometimes financial assistance, conducting field searches, battling corruption, identifying processes, and filing complaints.
Following her son's disappearance in 2011, Guadalupe Aguilar began creating a support network to help other family members of the missing. In 2013, the network was granted the status of a non-profit organization known as FUNDEJ. Since that time, the organization has aided more than 400 families in finding their missing loved ones. With the support of other organizations, institutions, and activists in Mexico, FUNDEJ operates with expertise and experience in legal and governmental procedures. In 2018, the organization made an astonishing discovery that was widely reported – the brutal and inhumane practices employed by the Institute of Forensic Expertise in Jalisco.
HONORARY AWARD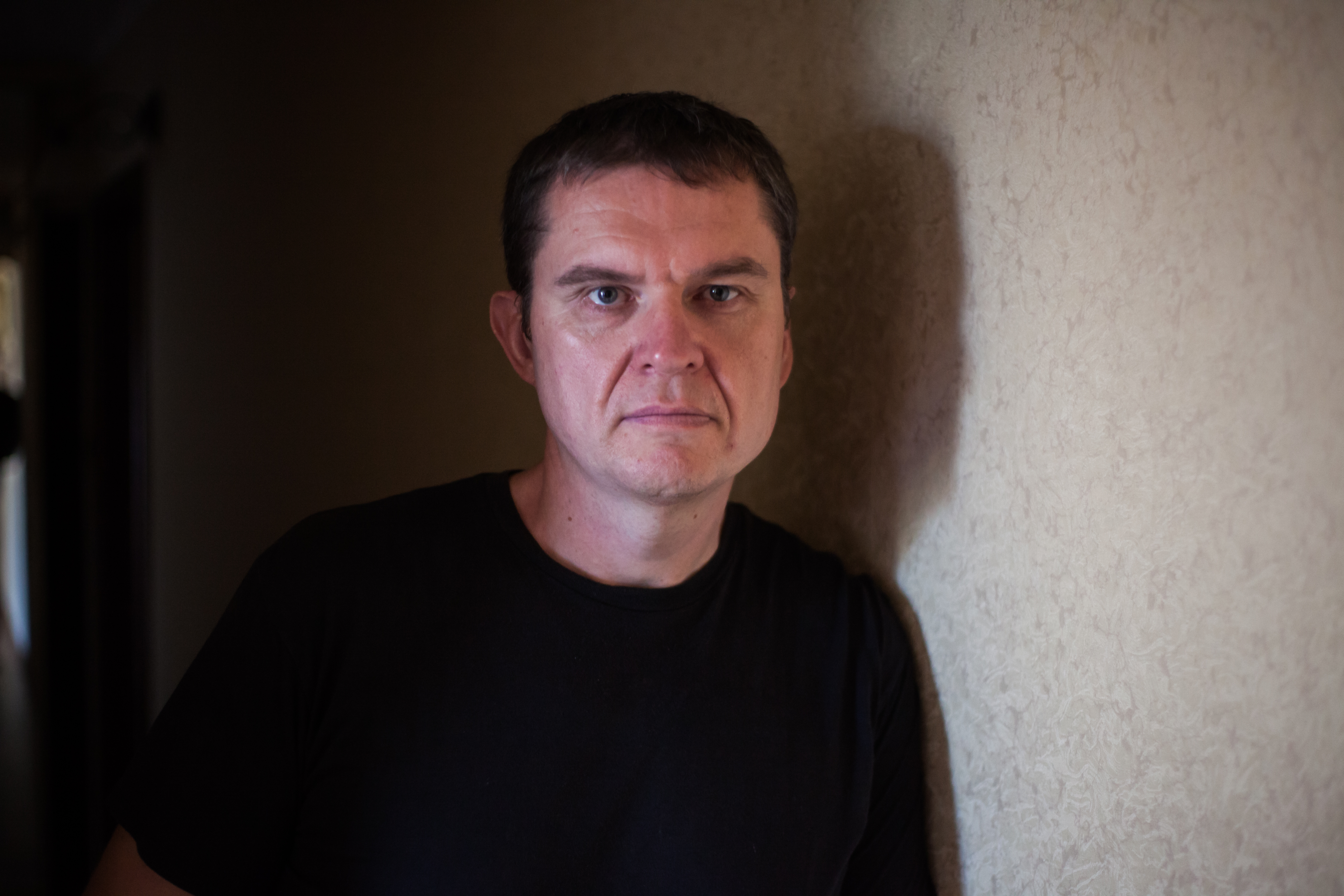 ANDRZEJ POCZOBUT – is a Polish-Belarusian journalist, columnist, and blogger associated with Grodno. He is also an activist for the Polish minority in Belarus and has been imprisoned for political reasons. He is a supporter of maintaining the full independence of the Union of Poles in Belarus from the Minsk authorities, within the limits of Belarusian legislation. In his articles, he has repeatedly criticized Alexander Lukashenko's regime, making him among his opponents. His social and journalistic activities have caused him to be detained and arrested repeatedly. His expertise lies in matters related to the history of the USSR's secret services in Western Belarus and the activities of the Home Army in these areas.
For "insulting" Alexander Lukashenko in a series of articles, he was sentenced to 3 years in prison, suspended for 2 years in 2011, and in June 2012, Andrzej Poczobut was charged with insulting Lukashenko in his publications. Following a search of his apartment, he was arrested and sent to a Grodno prison. At the time, he was facing a prison sentence of up to five years, however, the investigation was dropped. Andrzej was arrested once more in March 2021. Following a trial in February 2023, a Grodno court sentenced him to 8 years in a maximum-security prison for "inciting hatred" and "calling for actions detrimental to the national security of Belarus".
About the Award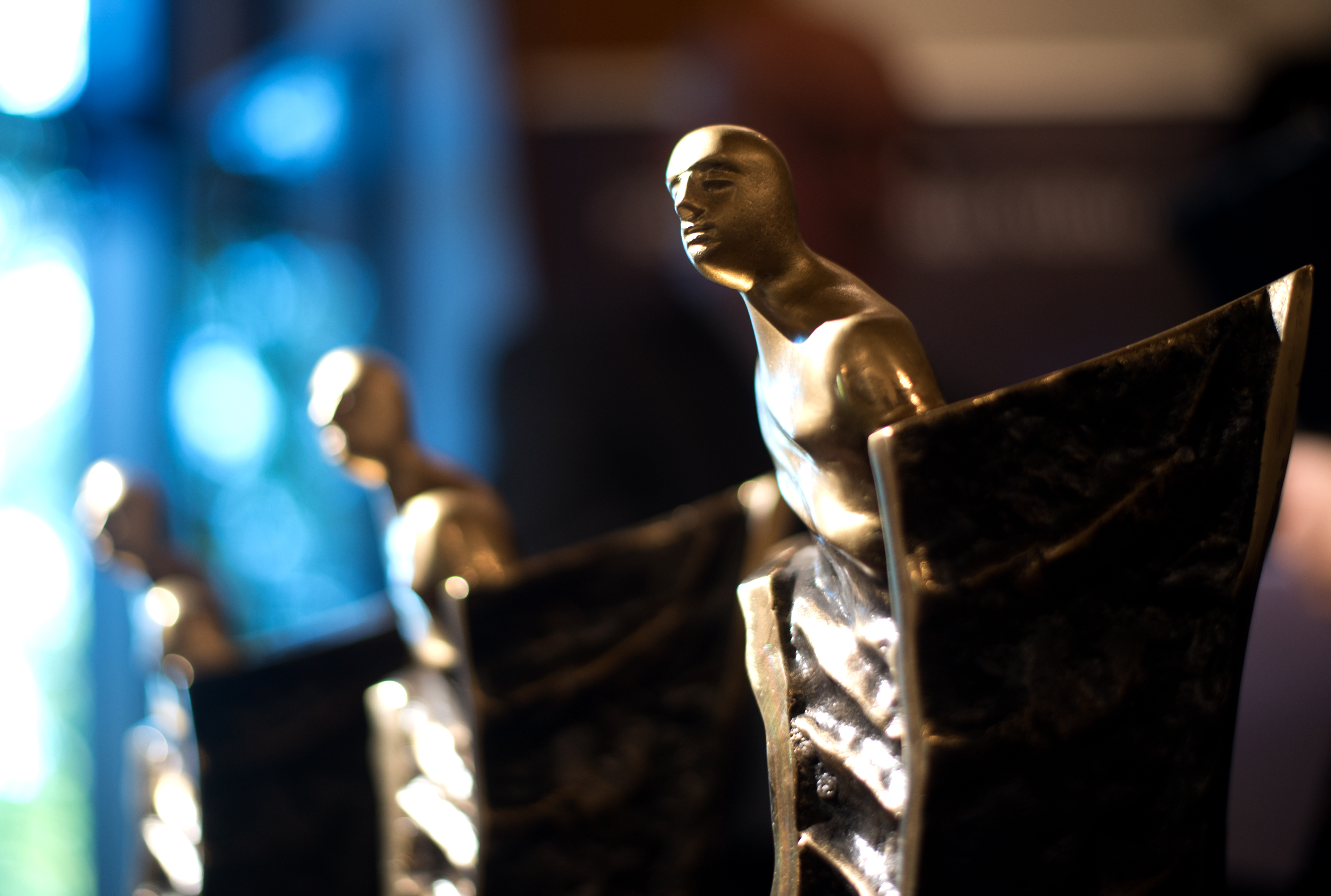 Established in 2003 by the Villa Decius Association, the Polish Prize of Sérgio Vieira de Mello, United Nations High Commissioner for Human Rights (2002-2003) is awarded to individuals and non-governmental organizations for their efforts to protect and promote human rights and the peaceful coexistence and interaction of societies, religions, and cultures. Past recipients of the "Person" category Award include Tadeusz Mazowiecki (Poland), Alyaksandr Milinkevich (Belarus), Krystyna Pryjomko-Serafin (United Kingdom), Leyla Ynus (Azerbaijan), Pietro Bartolo (Italy), Basil Kerski (Poland), and Tamila Tasheva (Ukraine). Among those honored with "NGO" category Sérgio Vieira de Mello Award were institutions such as: Helsinki Foundation for Human Rights (Poland), Memorial Association (Russian Federation), Halina Nieć Legal Aid Center (Poland), Foundation against Human Trafficking and Slavery (Poland), Interreligious Council of Albania (Albania), Center for Interethnic Dialogue and Tolerance "Amalipe" (Bulgaria), Polish Medical Bowl (Poland) or Center for the Defense of Human Rights "Spring" (Belarus), Center for Peace and Reconciliation in Glencree (Ireland).
Sérgio Vieira de Mello (1948-2003) -Brazilian diplomat. He was fluent in six languages and received two doctorates in the humanities from the Sorbonne. Throughout his decades of work at the UN, he held several offices, including UN Secretary-General's Special Representative for Kosovo, United Nations Administrator for East Timor, the office of UN High Commissioner for Human Rights (2002-2003) and the office of UN Secretary-General's Special Envoy for Iraq. During his final position, he was killed by a bomb attack on the headquarters of the UN facility in Baghdad, Iraq on August 19, 2003. Throughout his life, he devoted himself to protecting freedom and human rights, engaging in intercultural dialogue, combating terrorism and the refugee crisis, and upholding international law.